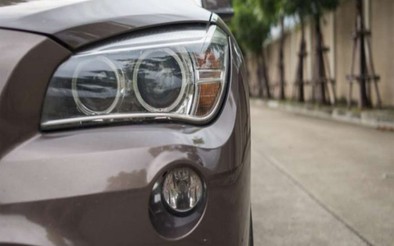 Auxbeam LED Headlight Bulbs F-16 Series Headlight Conversion Kit Review
In order to prevent a dangerous situation, headlights should be bright enough to show you the road ahead clearly, but at the same time not dazzle the oncoming traffic either. The Auxbeam company claim both of these for their F-16 Auxbeam LED headlight series.
Auxbeam is one of the leading manufacturers and suppliers of vehicle Aux beam  LED lights and provides affordable and high quality LED lights that have undergone rigorous testing.
Auxbeam Headlight review

The Auxbeam F-16 Series Headlight Bulbs are fitted with high power CREE chips. CREE is well known in the world of LEDs. They are designed to be used for both headlights and fog-lights.
The intensity of the light delivered depends on whether you choose a single beam bulb or a high-low bulb. The single beam bulbs deliver car headlight lumens  6000 lumens of light, whereas the combination will deliver 4000 lumens on low and car headlight lumens 7200 lumens on high.
This amount of light is more than sufficient to show up road signs and road paint for a safer driving experience at night.  The color temperature is set at 6000K, giving a high contrast light that is a bright white but will not dazzle oncoming traffic .
They are designed to fit both 12 V and 24 V vehicles.
The installation is made easy by the all-in-one integrated design and a built-in CANBus – which allows the lights to communicate with the electronics of the car without having to deal with error codes.
With a gold coloured aircraft grade aluminium alloy casing, they are not only robust and durable, but they also look pretty good as headlight bulbs go! The casing also results in a heat sink that assists in the bulbs staying 30% cooler than standard bulbs. There is also a built in turbo-fan. These two features result in optimal heat protection and long lasting performance.
In terms of durability and quality, the Auxbeam F-16 series bulb has an IP68 rating. Simply put, this means that it is dust proof and waterproof. As the manufacturer claims – the "only moving part can work under water"!
If, like myself, you are wondering why it is important that your headlights should work under water, it is just a way of emphasizing how well the lights will work under harsh conditions and to point out the durability of the product.
A lot has been said about the claims of the manufacturer – it would be good to have some authority's opinion on the quality of the product. The U.S. Department of Transport (DOT) has given their stamp of approval.
Pros
The lights are very bright, very white and work perfectly. There has been concern regarding LEDs around their throw distance, but these LED lights are very comparable with halogen bulbs in this aspect.
The design of the bulbs makes installation very easy. It can take as little as 20 minutes to install these bulbs. The connector is specific for the model chosen for a specific car and fits snugly and securely.
The road and the signs show up much brighter when using these LED bulbs than halogen bulbs.
The value when compared to products with similar specs is very good. Other products of similar quality can cost up to double the price of these bulbs. They retail at Amazon for $51.99 and $55.99 depending on the size.
Cons
The decoding function of the CANBus may not work for all vehicles. A known incompatible vehicle is the Mini Cooper. This is something to be aware of when looking at purchasing this product. Make sure that your vehicle is compatible with the product before purchasing it.
These only work well in vehicles with projector style headlights. A halogen reflector style headlight will give you great light, but will blind oncoming traffic.
See Also best hid kit on the market
Verdict

When considering the specs of Auxbeam F-16 Series Headlight Bulbs against the price tag, this is real value for money. It would be good, however, to be aware of two things before rushing out to purchase this product.
Make sure you have projector style headlights and check with the manufacturer, or browse reviews from people already having bought them, that the lights are compatible with your vehicle as there are compatibility issues with some makes of cars. If these two things are good, then these auxbeam led headlights seem like a great buy.