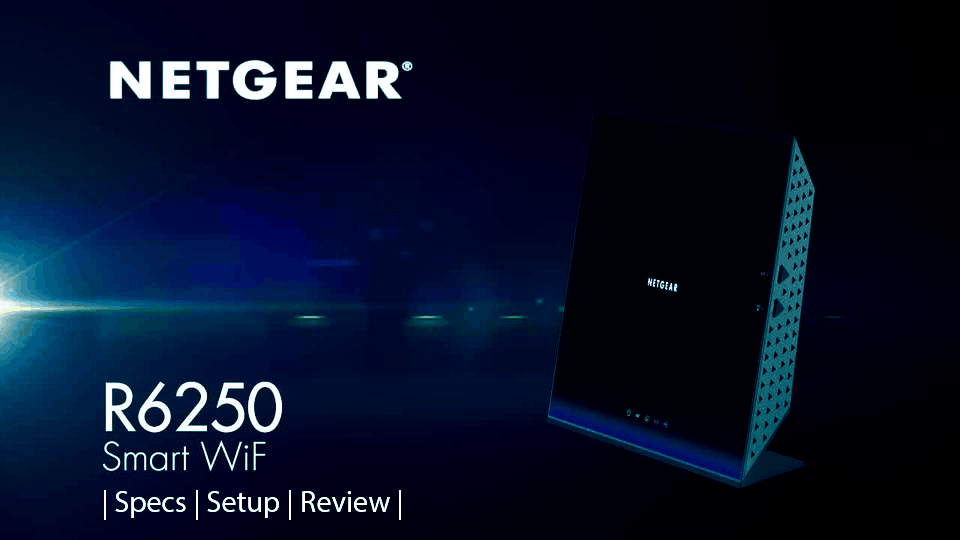 Netgear AC1600 Review – R6250 Cable Modem WiFi Router Combo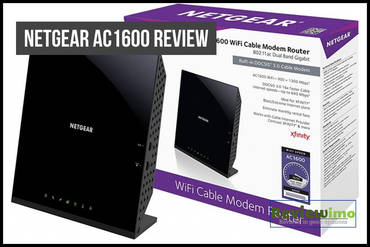 NETGEAR AC1600 Review
Why would you buy a netgear AC1600 Wifi Router ?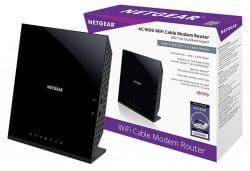 Looking to buy a fast , reliable easy to set up smart wifi router ? Why would you buy a netgear AC1600 Wifi Router ?  We review the AC1600 Smart WiFi Router  for you. Netgear  wifi routers delivers 300Mbps on its 2.4GHz band and 1300Mbps on the 5GHz for better connectivity of all wireless devices in your network. While its mates are adorned with external antennae to broadcast Wi-Fi signal in all directions, This Wi-Fi router acts unconcerned with its internal antenna. It is a Gigabit router which is capable of delivering ultra fast speed and a great stable connection.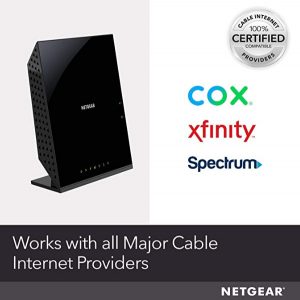 If you have a big home to cover with a wireless connection then this will be the perfect choice for you. Netgear AC1600 router can cover a long range with an ease. This is why the Netgear AC1600 router is unique from other cheap routers in the market. If you don't know anything about this router and whether to buy it or not then don't worry because we are always here to help you.
After going through this Netgear AC1600 review you will know about all the good and the bad of this router. Then I hope that you will not get confused about whether to buy it or not. Also if you need to Boost this signal check this out wifi range extender reviews
The design of Netgear AC1600 router is simple but it looks great with its simple design. They used a simple look in the router to give it a proper look and not to look bulky. Recently they is making routers with simple look and lighter in weight so that people get attracted to their routers.
The router has a glossy finishing which always shines and it can also reflect lights. Because of its glossy finish, it can catch dust and fingerprints which are not a good thing. Overall I like the design and look of this router though tastes and choices vary person to person.
To reduce the overhead of the router manufacturer gave a good ventilation on the side of the router which is a good feature I think. You will not see many routers in the market with a physical button of on/off but Netgear AC1600 used a physical on/off button in the router which makes the router a little unique.
You will find this on/off button on the right side beside the WPS button. Another good thing about the router is that the WPS button is not mounted beside the Ethernet ports so you don't have to press the button between cables. See how precisely everything is placed in this router by Netgear so that you all can easily use this router. The transformer of this is integrated, which will help the router to reduce power brick.
Why The NETGEAR AC 1600 Is  a Great Cable Modem WiFi Router Combo ( netgear r6250 )
| RAM | 256 MB |
| --- | --- |
| Wireless Standard | 802.11a/b/g/n, 2.4 GHz Radio Frequency |
| Number of USB 2.0 Ports | 1 |
| Brand Name | NETGEAR |
| Series | Netgear AC1600 |
| Item model number | R6250-100NAS |
| Item Weight | 4.54 g |
| Item dimensions L x W x H | 30.5 x 25.7 x 7.2 cm |
| Color | Black |
| Flash Memory Size | 128 |
| Batteries: | 2 AAA batteries required. |
Best wireless coverage for large homes
WiFi speeds up to 300+1300Mbps†
Ideal for homes with multiple WiFi devices
Ideal for homes with multiple WiFi devices
NETGEAR genie®app—Easily manage your home network
Beamforming+—Faster, more reliable connections
USB port—For USB hard drive access
Ultimate connectivity for latest dual band WiFi devices such as smartphones,
tablets, smart TVs, etc.
Range Of Smart Router

Excellent Speed

Boosted

Wi-Fi

 

Robust security

802.11ac technology

Affordable price

Incredible range
You love the Netgear r6250 or not but the main reason and the feature that amazed us is its wireless function. Typical AC routers reduce their manufacturing costs by limiting the 802.11ac bandwidth to 867Mbps which is a bit slow then the capability of 802.11ac standard. But they didn't do that, they used the full power of 802.11ac standard which is up to 1300Mbps. So, now you can really choose the better one. Netgear used Beamforming technology in the Netgear router. This technology works together with the 802.11ac technology to trace the location of connected devices and then it forwards signal towards that direction. It removes the signal throwing in all directions and focuses in just one direction in which the device is connected. This wireless router can provide great wireless coverage for a big apartment or small office. If you have multiple Wi-Fi devices at your house then you can have this router to connect them all without any hesitation. Another interesting feature of this router is its mobile app which name is Netgear Genie. With the help of this app, you can control, monitor, manage and connect your network from anywhere in the world. You can stream HD video lag free and smoothly.
 Speed of r6250 Ac 1600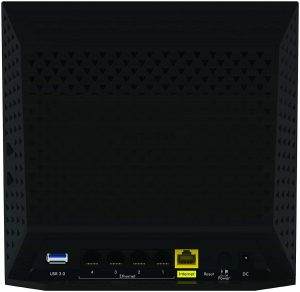 To provide you super fast speed they used next generation 802.11ac technology which will deliver you amazing speed. Dual band technology is present in this router and with the help of this technology it can cover your whole house easily.
This unit has Gigabit Ethernet ports to deliver a really fast, fast, very fast connection all over your home. The AC technology can deliver up to 1600Mbps (300+1300Mbps) speed, isn't that fast. This speed is great for gaming and streaming HD videos simultaneously.
Netgear AC1600 Coverage 

Your existing Wi-Fi setup is not giving you good range? Are you fed up with the short coverage of your existing Wi-Fi router?
Don't worry Netgear AC1600 is here to remove all of your complaints about the Wi-Fi range.  Netgear AC1600 has a technology name Smart Wi-Fi Router that can deliver a great range all over your house no matter where you are connected to your whole house.
The router is designed in a way to provide a long range for large houses. Actually, it is just perfect for a big apartment. So, you don't need to worry about the range coverage once you own this router.
Netgear AC1600 Reliability 
If your router is not giving you a stable connection even within the range, then it is time you change your old router.
Replace your router with this one to get the best reliable connection over your home network. It has some integrated features with modern technology which will provide you a great stable connection and your device won't get disconnected over and over again.