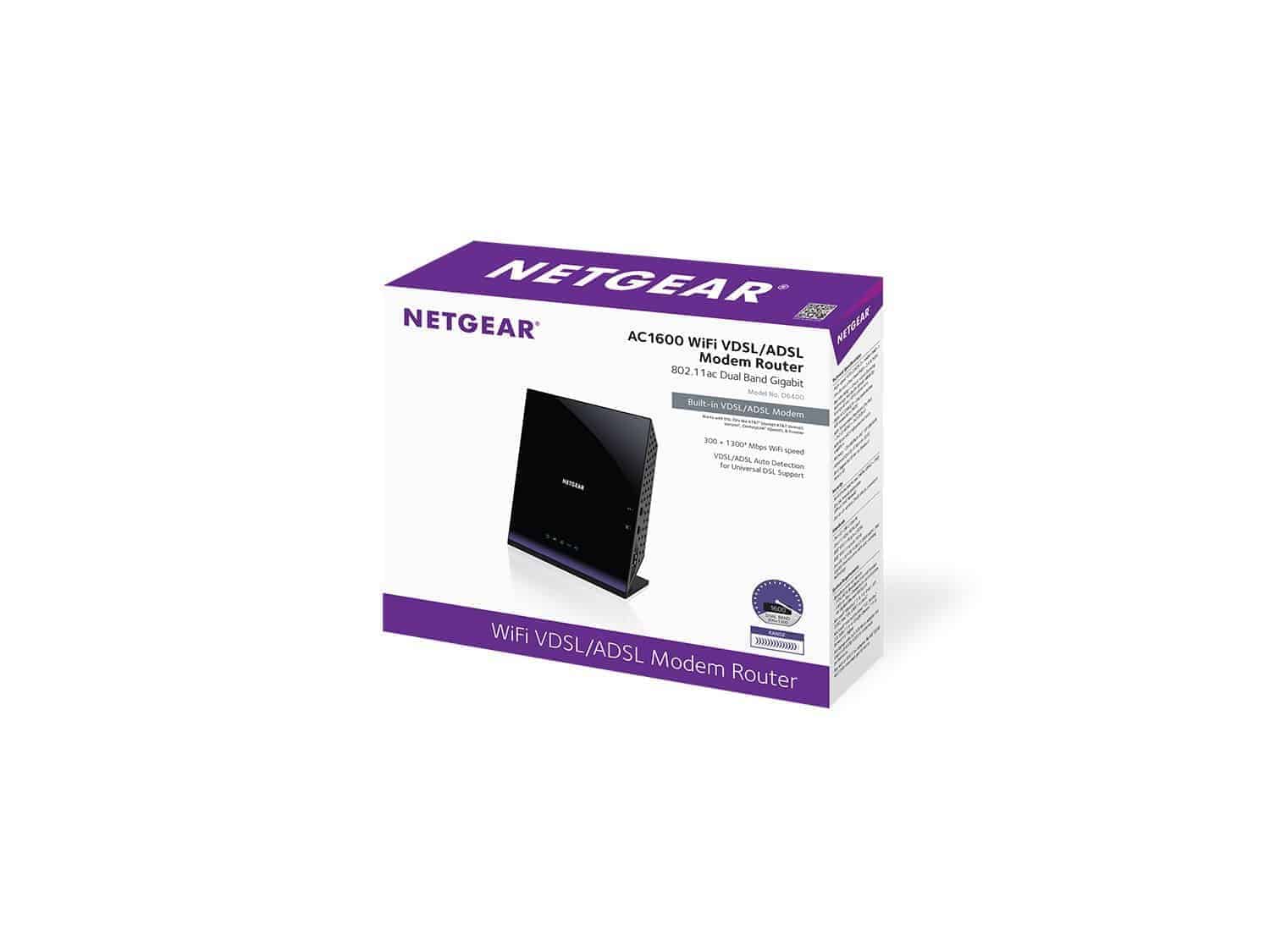 Netgear D6400 Review
The Netgear D6400 is a wireless router that delivers an ultra fast speed with its dual band Gigabit Wi-Fi. The router uses an outstanding technology named Beamforming+. This technology ensures stronger, more reliable wireless connections with less dead spot around your home network.
For this router, you don't need any separate hardware from your service provider. The amazing fact about this router is that the router can give you the best performance even if you have more than 10 devices connected. And still, you will be able to play game, stream videos and connect with a great security and reliability.
Another best Router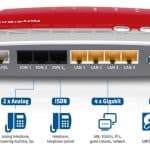 The AVM FRITZ!Box 7490 is an incredible router with a scarily fast speed. The router has got a lot of features including some special unique features. This would be a bit unfair to call the AVM FRITZ! Box 7490 is just a router, in fact, this is a digital hub with lots of key features . You can even start a little business with this small digital hub. This router will give you a spectacular wireless speed with great efficiency.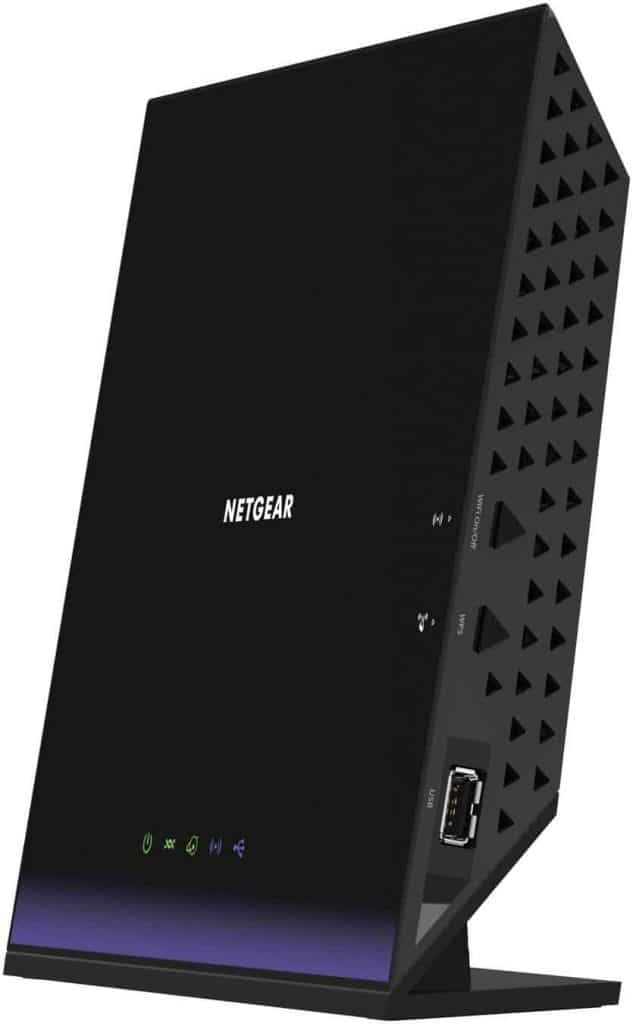 The netgear ac1600 is the nice one and it is undoubtedly a good 802.11ac router. It will help you to hide the router away from your sight with its tiny size. The router is attractive enough with its great finish. It also has a dust and fingerprint magnet to keep the router clean.
netgear d6400 Attracting Design with a Passionate Look
Typical routers are usually not so many sexy devices in the world of the gadget. But if your router is working well then you don't give it a second thought. But when your Internet connection or Wi-Fi gets disconnected then you get furious and you maybe reboot your router. But there is no such problem in the Netgear D6400 AC1600 router.
The look of the router is quite sexy, so you don't need to keep the router away from your sight. Most important feature of the router is that the router is more has a more stable connection than other routers. So you don't have to get furious about your internet connection or Wi-Fi connection.
The front side of the router is like a mirror because it is so much reflective and it attracts fingerprints with so much simplicity like a typical smartphone screen. There is a luminous purple band at the top of the router, which actually don't have any function. But it enriches the black design of the router. All the edges are angled roughly and the rear of the chassis got some triangular holes that used for air vents.
Netgear d6400 AC1600 Features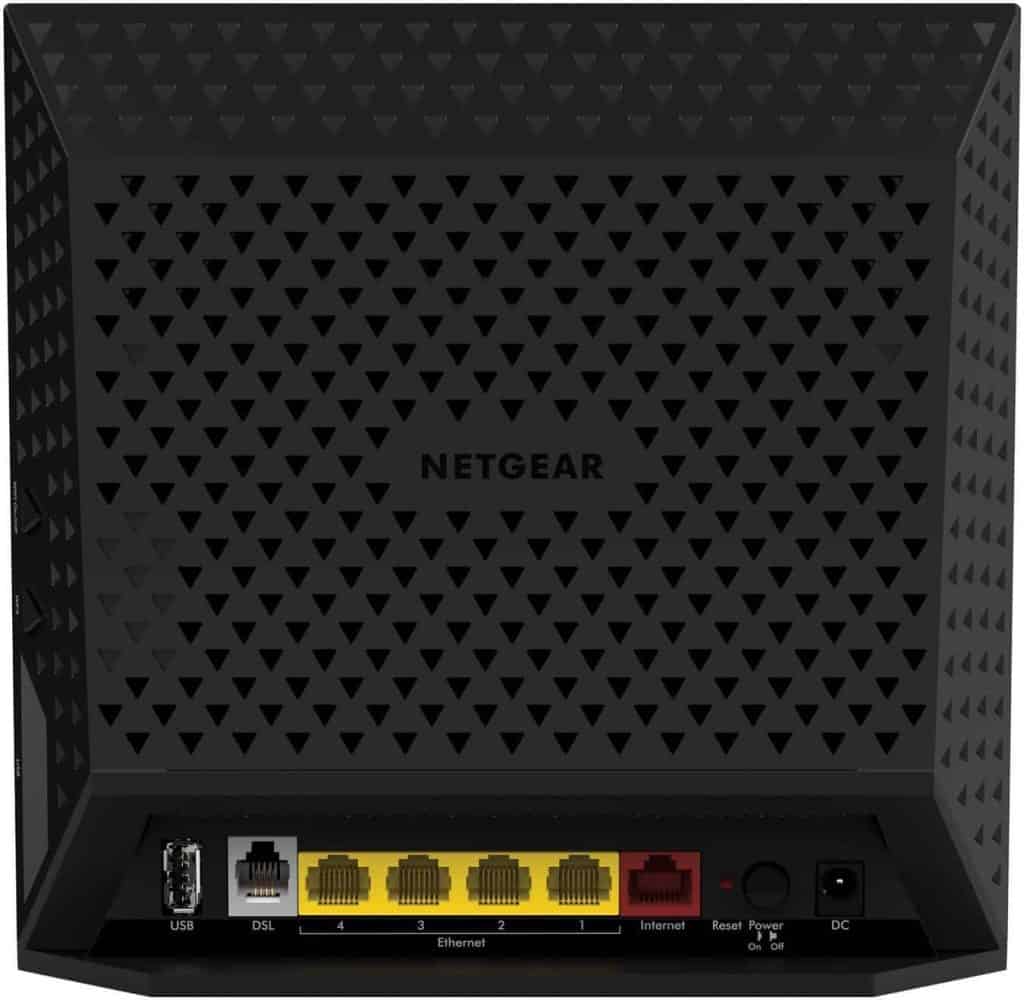 Netgear is a little bit more affordable rather than most DSL routers. There are five (5) Ethernet ports including a WAN port. You will need all these ports in future while you are switching your ISP (Internet Service Provider). You can use these ports even to connect any external modem as well. Netgear always provides both a WAN port and a standard RJ11 DSL connector, which is really useful.
The Netgear
AC1600 has some other features as well including some key features. But to keep the router in lower price range there are some features that needed to cut off. The two USB ports on the rear and side are USB 2 despite USB 3. The router has a 3×3 MIMO 802.11ac for a great speed around 1300 Mbps. But the router supports only 300 Mbps with the 802.11n. The Netgear
AC1600 has a 128 MB memory with a dual core processor and a 128MB ROM. Sometimes these details are irrelevant to most customers.
There is an app from Netgear and the name of the app is Genie software. This app will help you to manage all the features in the right places with an incredible interface. The home page of that app will give you an overview of the wireless network, parental controls, DSL connection, attached USB storage and a network overview. The app made it so much easy and quite simple to set up any shared folder on attached drive.
Netgear D6400 Review  AC1600 Performance
When it comes to the performance of the Netgear AC1600 there is no doubt in the performance of the router. The wireless speed of the router was underwhelming and first of all, we tested the router at 10m. We connected the router to the 2.4 GHz band with our laptop's integrated 802.11n wireless adaptor.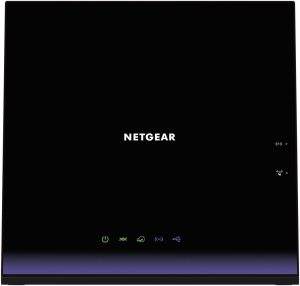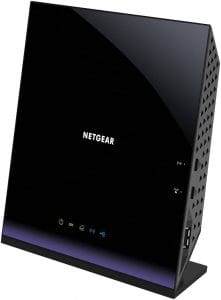 We recorded that the speed is only 9.6Mbps at the 10m range and the speed reduces to 5.8 Mbps as we increased the range to 25m.
With the 802.11ac mode, the speed improved a bit with 167.8 Mbps at 0m range and 149.1 Mbps at 25m range. But these speeds are not as fast as we have seen some other routers similar to this one.
Netgear  D6400 AC1600 Specs
| | |
| --- | --- |
| Model | Netgear D6400 AC1600 |
| Radio Bands | Dual Band, 2.4GHz & 5GHz |
| Antenna | Dual-Band |
| Size | 191x65x198.5mm |
| Ports | 1 WAN 2usb |
| Wireless Security | WPA-PSK, WPA2-PSK |
| USB | 2x USB 2.0 |
Specs at once
Modem: ADSL2+, VDSL2
Wi-Fi Standard: 802.11ac/n
Bands: Dual Band, 2.4GHz & 5GHz
Top Speed: 1600Mbps
Security: WPA-PSK, WPA2-PSK
WAN Ports: 1
LAN Ports: 4×10/100/1000Mbps
USB Ports: 2x USB 2.0
Wall Mountable: No
Size: 191x65x198.5mm
USB Services: Print Sharing & NAS
In Geek opinions
With this price range and good performance, the router is not a router for the speed lovers who need to transfer lots of data. But overall the router is affordable and it will be the good one for your home or office.