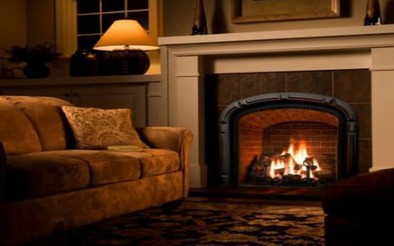 Electric fireplace
"You can make the best use of an awkward space without needing an outside wall or vent (required for gas)." -Stylish Fireplaces
To bring back the essence of elegance and to help cope with the modern technological advancement; an electrical fireplace definitely becomes the best suitable option over the traditional fireplace. with that being said, we urge you to understand that there are several reasons for using an electric fireplace at within your home.
Today we will discuss the best electric fireplaces, show their reviews and share information on how to choose the best fireplace for your home!
For room heating and home décor, electric fireplaces are gaining popularity over the traditional fireplace. An electric fireplace is an economic and reliable source of heating for the home. With the help of witty designs and useful mechanism, the electric heaters are capable of creating a comfortable atmosphere and soothing ambience. It looks almost like a standard fireplace, the only difference is it draws power from electricity to produce heat, whereas, in a traditional fireplace you burn wood and charcoal.
Electric fireplaces are healthier because they don't produce smoke and save you from the hassle of cleaning up unlike an actual fireplace. These are found in variety of types and often with remote controls. In our article we have furnished extensive details on electric fireplaces and also compared the best 10 products.
BEST ELECTRIC FIREPLACES REVIEWS FOR 2020
#1 LIFESMART INFRARED QUARTZ FIREPLACE
(4.1 / 5) (843)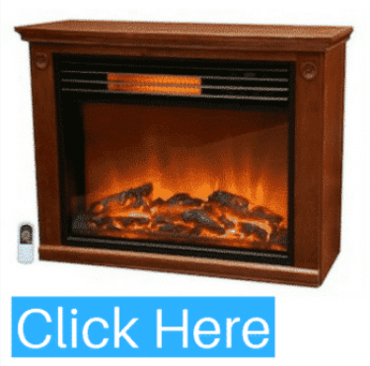 This tiny, beautiful and portable burnished oak finish infrared heater by Lifesmart is remote control operated. The mechanism behind producing a soft heat is the three commercial graded quartz infrared components. The heat is circulated evenly with the help of a fan in all corners of a large room measuring 1000 sq. ft. Enjoy a noise-free quiet moment sitting on a couch sipping in coffee or reading your favorite book. Keep in mind that it does need two AAA batteries to operate.
The two levels of realistic fire glow brightens the room and can work with or without heat. The cabinet and mantle is made of Quakerstown dark oak which offers an antique look. The dark hue easily merges with the home decor and creates a visual delight. It is backed by 1 year warranty. Perfect for personal use, place it in the drawing room, bedroom or garage or keep it moving as required.