How to buy appropriate router for your home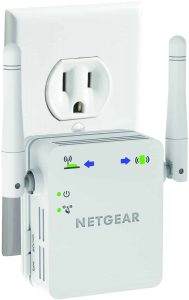 When you talk about purchasing a router, there are several choices available to you. Therefore, it can be confusing for you that which one you must buy and which one you must leave. With a lot of varieties available in the market, people think that the one which is most costly is probably the best. However, there are multiple factors and features other than money which makes a router best. Here we tell you about certain things that you must consider before buying a best wifi extender router for your home.
Buy an 802.11ac
With each passing day, we have new and better technology. Even the previous stuff is receiving an improvement as we are making progress. When it comes to routers, the first generation, 802.11, came back in 1997-98 and gave you 2 Mbps speed. After that, the 802.11b ruled for around 3 years from 1999 to 2001 with 11 Mbps of speed. The next generation, 802.11g/a went on from 2002 to 2006, providing its users with speed around 54 Mbps. After that, the 802.11n played from 2007-11 and gave people a chance to browse at up to 600 Mbps.
And now, the latest technology in wireless routers, the 802.11ac, gives you a chance to browse at a speed of up to 1300 Mbps. It is more than 2 time that of 802.11n which was technology in use prior to it.
Buy from where you can return
There are certain retailers that offer you a chance to return the WiFi within a given time limit if it is not appropriate for you. Although you will not find many people, who are selling with this option, buying a router that you can return if it does not work ideal for you is something you should opt for. It is not necessary that a router that suits your neighbors will also suit you. It is because everyone possesses are varying operating environment. You have different needs and requirements that of your neighbors. For example, you may wish to have a better range from the router while the home next to you has a router that is known for its speed. So, making a wrong choice is always on the cards, and if there is the possibility of return, your money will not be wasted. make sure and check wireless wifi range extender reviews before you buy
Placement of your router counts
For many people, they already have a good router that can satisfy their needs. But the fact that there is some problem with their router placement makes them think that the modem is not up to the mark. The spot where you are about to place the device will have an enormous impact on its performance. Go for putting the router in the middle of your home, and you may like to test it by placing it all over your house to see where it works best for you.
So, these are certain things that you should consider while you wish to buy the right router for your home. Note that the wireless network and WiFi largely depends on your modem. Thus, ensure that you make the right choice.