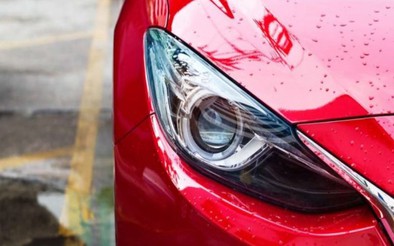 Alla lighting
Alla lighting's 8000lm "Xtremely Super Bright" 6500K Xenon White LED bulbs are yet another decent option if/when you or someone you know is in the market for new headlights this season. They're pretty standard for the industry; they're rain/waterproof, easy to install, and have a bright white beam output. Also Checkout Top  hid kit brand Headlights
They have a good amount of features that other bulbs don't have that are worth mentioning, and most people have nothing but great things to say about these bulbs. That being said, there were some supposed cooling issues that many users reported that caused these bulbs to burn out quicker than others, and this problem will be addressed later on in the article.
Alla lighting led

The features on the Alla Lighting's Xenon White LED Bulbs are pretty similar to what you'll find on other standard industry bulbs. These bulbs have a 6500K white light output at 8000l (4000 lumens/bulb), premium COB chips & cooper heat sink, high tech water/rainproof technology, and an easy Plug-N-Play style installation. These hid bulbs also come with a free ONE year warranty and lifetime product support.
None of these features are super revolutionary, but they don't really need to be. For the price you're paying, you're getting a quality product and the features are standard ones that will give you exactly what you need; there's no unnecessary extra fluff with these bulbs, and I like that.
It should be noted that, while bright lights are great, many users reported that they would have fellow drivers flash their lights at them because they thought their brights were on, so just note that about this specific feature.
Pros
The most notable thing about these bulbs is that they're easy to install and deliver a high-quality beam of white light. They do what headlight bulbs are supposed to do, and they do it very, very well! Nearly every review raved about the brightness of the bulb and its ability to power through difficult driving conditions, including a snowstorm.
The brightness of a bulb can always be considered a pro/con depending on personal taste, but these bulbs will knock your socks off with their ability to deliver quality white light at 6500K. The installation was also extremely simple compared to other bulbs that advertise easy installation.
Some user reported that they had to use a bit of force to get these to socket properly, so you shouldn't be scared to add some "oomph" if it's not fitting right away.
Cons
There are a couple of cons worth noting about these bulbs. Firstly, there are supposed to be three sets of LEDs that are inside the bulb, but some users reported that when you turn them on, only two sets actually light up. Another downside of these bulbs is the tendency for them to burn out at a faster rate than other bulbs.
Many other bulbs have built-in heat dissipation technology, but these bulbs are equipped with a standard heatsink that isn't quite as effective as, say, the OPT7 cooling system. Don't get the wrong impression: these bulbs are good, but this is just one problem that was noted by several new users. Additionally, some users complained that these lights were simply too bright and affected oncoming traffic.
The cooling fan was also noted to be extremely loud compared to other similar headlights, and for one Ford F-150 user, apparently the fog light switch got turned into the bright light switch when he installed these bulbs, so definitely be aware of any issues like this and be sure to verify where you're connecting everything!
Verdict

You really can't go wrong with these bulbs. They give you a real bang for your buck at $65, and they do come with some pretty decent features. If you're in the market for some new bulbs to get you through the season, these will certainly do the trick.
The high-quality 6500K light beam is more than enough to power through any difficult weather conditions that might impair road clarity, and the easy installation makes it so that anyone can use these bulbs. However, the heating issues, fan noise, and brightness of light might put some users off.
Also, don't forget that Alla Lighting's Xenon Whit LED Bulbs
Could not find product data. try out Auxbeam LED Headlights
were reportedly a bit more difficult to install than other bulbs because they required a bit more pressure during installation, so don't be scared to add some force behind your hand when installing them. That being said, avoid touching the glass part of the bulb itself, even if it isn't a halogen bulb.